Visitors to the Greene County Recreation Complex are now able to power their electronic devices without attaching them to the power grid by connecting them to a new solar-powered charging station outside the Wellness Center.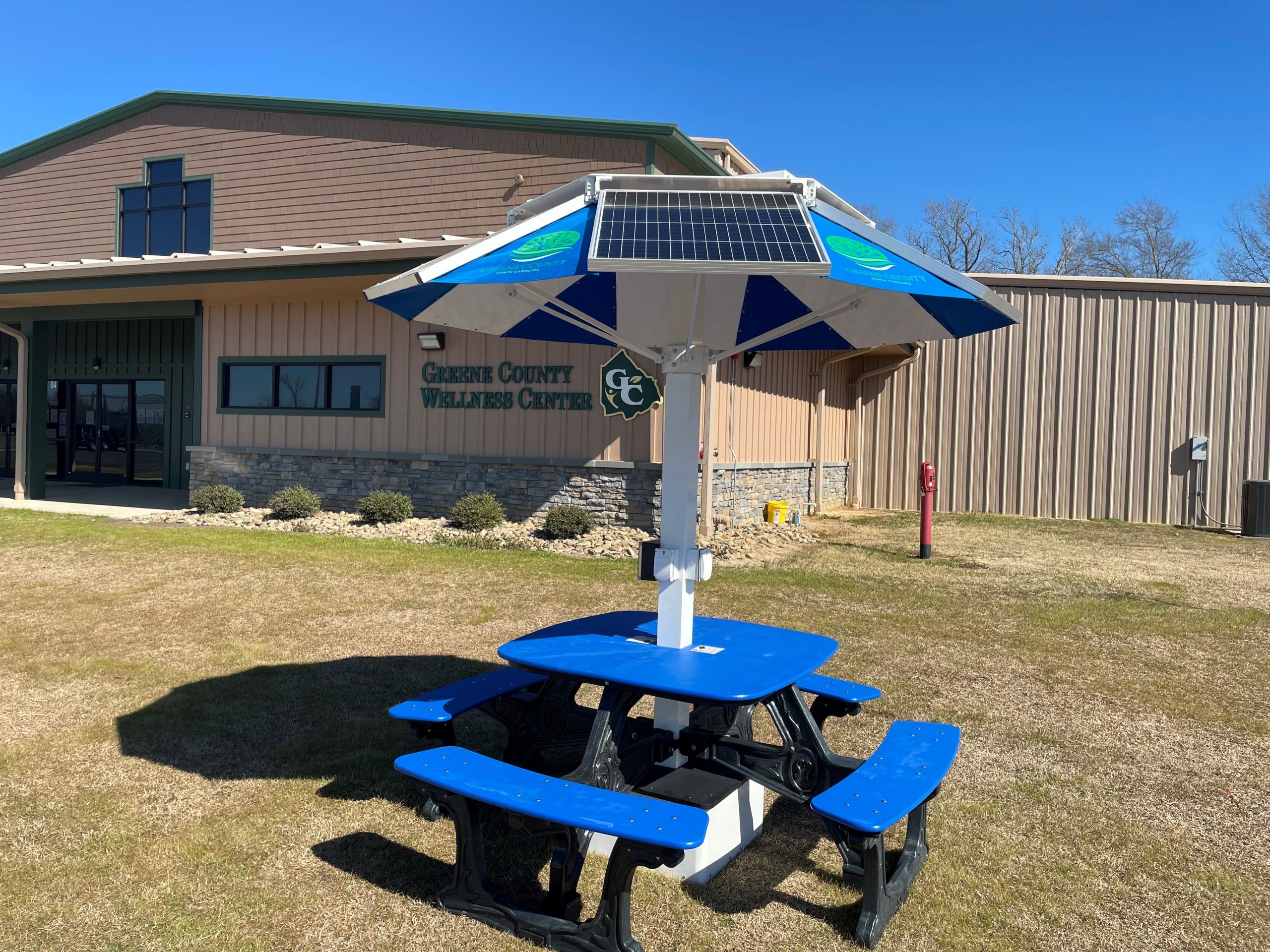 This state-of-the-art picnic table is equipped with solar-charging umbrellas, soaking up the sun's energy, pushing to the USB outlets, Qi wireless charging stations, and powering the LED lighting, making it a safely lit and comfortable place for you to work. They are designed to provide self-sustaining "green" energy via sunshine and are made completely out of recycled materials.
We would like to thank Greene Lamp for their donation of the picnic table.