Shelvia Ashford has been named the first Human Resource Officer for Greene County.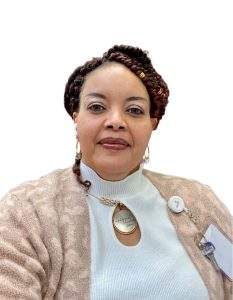 Her former position was with the City of Clinton as Human Resources Director. Prior to Clinton, she was employed as a Human Resources Recruitment Specialist with the City of Kinston. Ashford also worked for the Wayne County Public School system for twenty years with the last three being in the Human Resources field.
Ashford is a 1987 graduate of Goldsboro High and a graduate of Mount Olive College with a bachelor's in Business Administration & Organizational Development. She is currently pursuing a Master's in Human Resource Management at Western Carolina University. She has also obtained the highly regarded International Public Management Association's – Senior Certified Professional (IPMA-SCP) credentials.
When she is not working, she enjoys traveling, relaxing on the beach, building relationships, and spending time with family. She is married to Thomas Ashford, Assistant Director of Operations for Wayne County Public Schools. She has three children, two grandsons that she absolutely adores, 3-year-old, Landyn, and 2-year-old Aiden.
Ashford officially began her role on September 1, 2022.